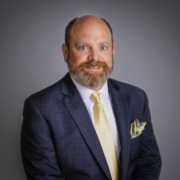 From the job site to the board room Michael's (MC) background outside of Real Estate meets the needs of both Buyers and Sellers with both breadth and depth of experience for over 20 years.  From inspecting general contractors work in the fast-food industry, working on boilers and HVAC equipment to developing and carrying out sophisticated logistic implementations for multi-million-dollar corporations, Michael's accolades translate exceptionally well into every facet of Real Estate. 
As a Full-Time Agent, he is working hard for Buyers to find value and treats the Seller process with a great level of detail meeting their needs of garnering top dollar for their home.  He has established himself as a co-chair of the Education Committee for Heartland Realtor Organization, proving capabilities working with investors on Auctions and is establishing himself as a specialist in waterfront property in the Lake and Northern Cook County Areas.  
Book an appointment with MC today and you will be delighted with both the candor and level of knowledge he presents integrating an analysis of current economic conditions while masterfully presenting the best approach for success whether you are a buyer or seller!