Willoughby Farms in Algonquin, IL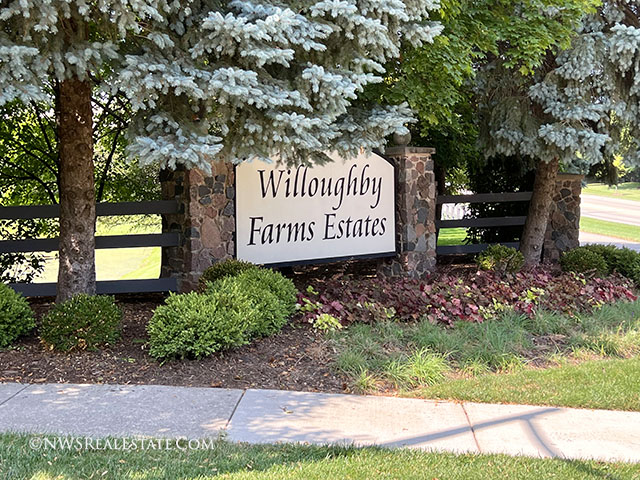 Willoughby Farms and Willoughby Farms Estates are sister neighborhoods in Algonquin, IL. They are comprised of single-family homes and townhomes. Most single-family homes in Willoughby Farms are 2-story, ranging in size from 1,664 to over 5,000 square feet with 3-5 bedrooms and 2 or 3-car garages. There are a few 4-car garages and 6-bedroom homes in the neighborhood as well. The majority of the single-family homes have full, finished basements many of which are walk-outs, but some of the smaller homes don't have basements. The average lot size for this neighborhood is .25-.5 acres. The townhomes in Willoughby Farms are 1,000-1,900 square feet with 2-3 bedrooms and 1- or 2-car garages. Located just southeast of Randall Road and County Line Road, the Willoughby Farms area is in Kane County and close to the Algonquin Commons. Willoughby Farms FAQ
Homes For Sale in Willoughby Farms, Algonquin, IL
Today's Willoughby Farms Real Estate Report
September 23, 2023
Willoughby Farms FAQ
1. What types of homes are available in Willoughby Farms?
Willoughby Farms is comprised of single-family homes and townhomes.
2. What is the location like for Willoughby Farms in Algonquin?
Willoughby Farms is located in Kane County, southeast of Randall Road and County Line Road, making the neighborhood very convenient to The Algonquin Commons, Randall Road, and over a dozen restaurants in the immediate area. Willoughby Farms is also right next to Golf Club of Illinois and is just a short drive from Boulder Ridge. There are many parks and nature preserves close by, such as Willoughby Farms Park, which is in the neighborhood, and Brunner Family Forest Preserve, which offers over five miles of trails over several hundred acres.
3. Are there any homeowner association (HOA) fees in Willoughby Farms?
There is an HOA in Willoughby Farms and Willoughby Farms Estates. For current information on dues and fees, please call a Northwest Suburban Real Estate Agent.
4. What Schools Serve Willoughby Farms?
•Elementary: Westfield (300)
•Junior High: Westfield (300)
•High School: Jacobs (300)
5. What Do We Like About Willoughby Farms?
We love the location and convenience of living so close to the Algonquin Commons and the Randall Road corridor. Grocery stores like Trader Joe's and Walmart are just a couple of minutes away--you just have to cross Randall Road! There are dozens of nearby restaurants and highway access is quick and easy. There are plenty of parks, nature preserves, lakes, and golf courses just a short drive away. In addition, Lake in the Hills, Huntley, and downtown Algonquin are only a few minutes away.
Pictures of Willoughby Farms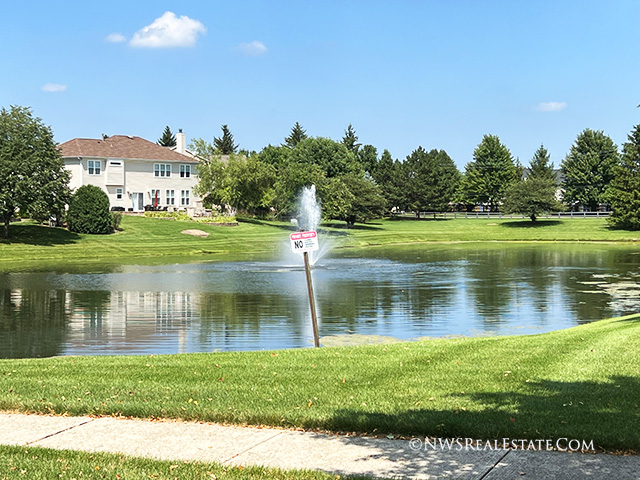 A waterfront property in Willoughby Farms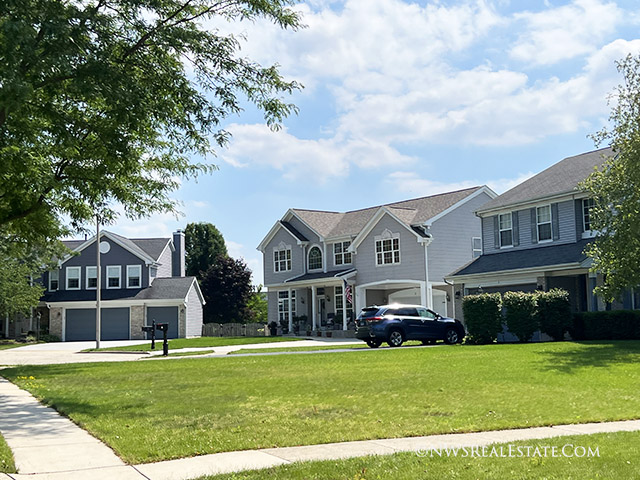 Single-family homes in Willoughby Farms
Nearby Neighborhoods With Jacobs High School
How Can We Earn Your Business?