Bull Valley Golf Club, Woodstock, IL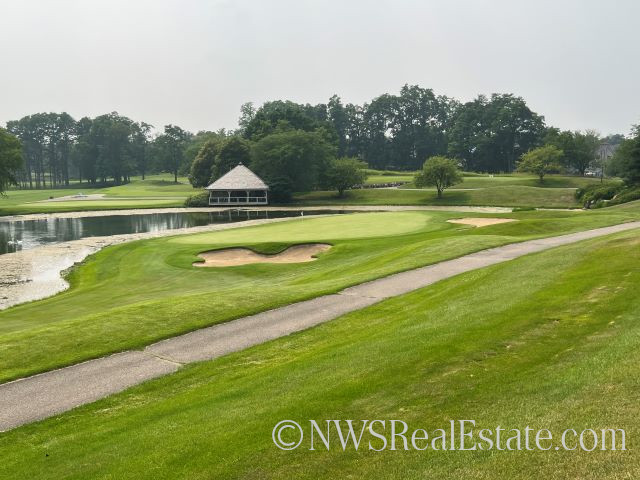 We can tell you from personal experience that Bull Valley Golf Club, with its epic landscaping, beautiful custom homes and spectacular golf course, has a very special vibe. It is seriously stunning. Most homes in Bull Valley Golf Club range from 2,500 to 8,000+ square feet and typically offer 4 to 5 bedrooms with 2.5 - 5.5 bathrooms. They have full basements with 3-car garages but some have much larger garages. Despite its name, Bull Valley Golf Club is actually in the city of Woodstock and is served by Woodstock School District 200. Bull Valley Golf Club is a private golf club known for its stunning scenery and its challenging 18-hole golf course. For golf, social and dining membership information check out Bull Valley Golf Club's Official Website. Membership is optional for homeowners in Bull Valley Golf Club. Bull Valley FAQ
Available Homes For Sale in Bull Valley Golf Club
Today's Bull Valley Real Estate Report
November 29, 2023
Photos of Bull Valley Golf Club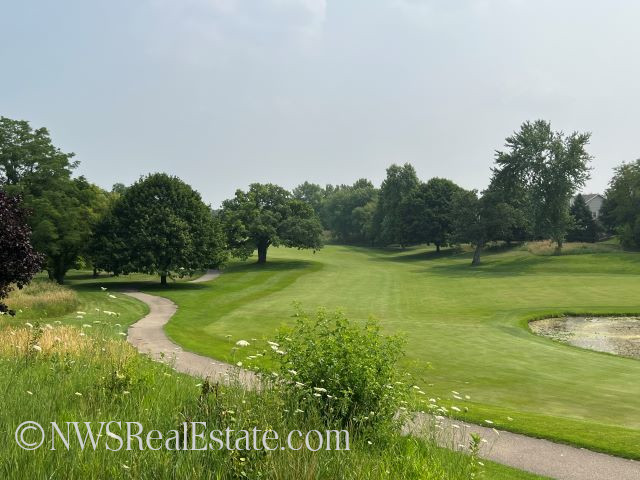 18th Fairway at Bull Valley GC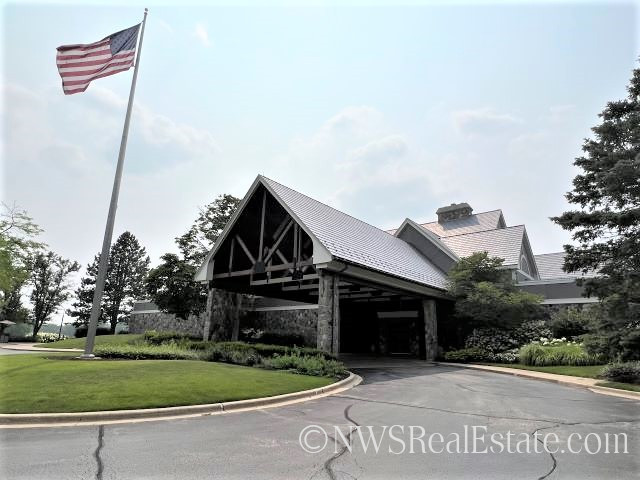 The Clubhouse at Bull Valley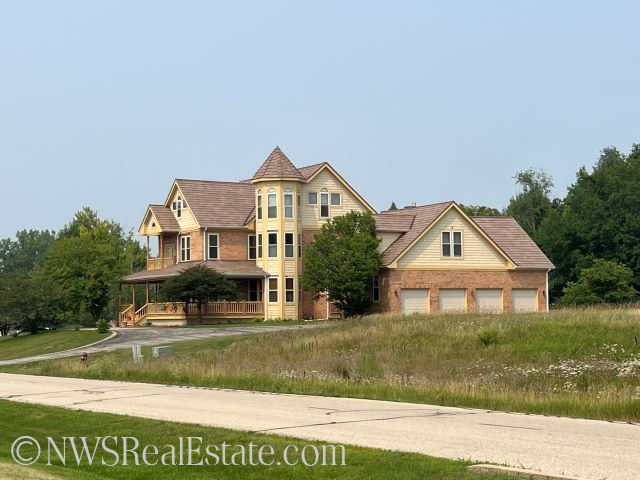 Custom Bull Valley Home With a Turret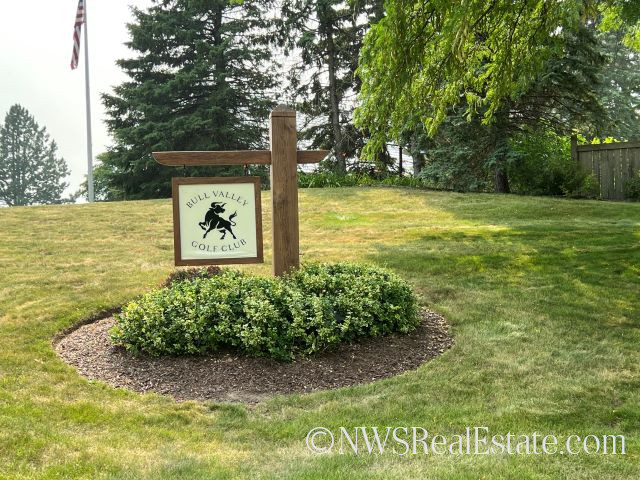 Bull Valley Golf Club Neighborhood Entrance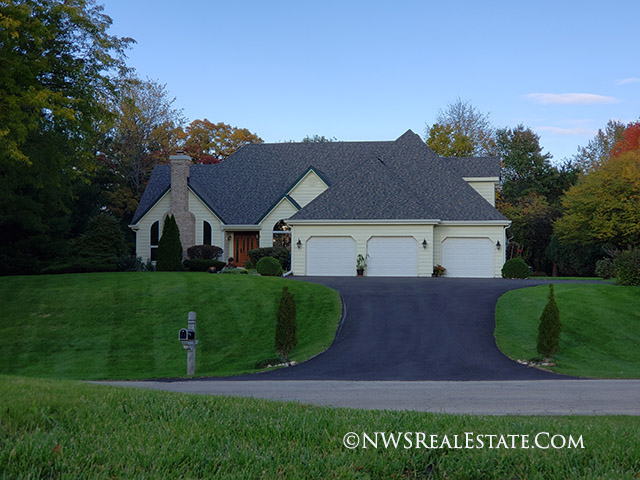 Here's a nice one in Bull Valley Golf Club Neighborhood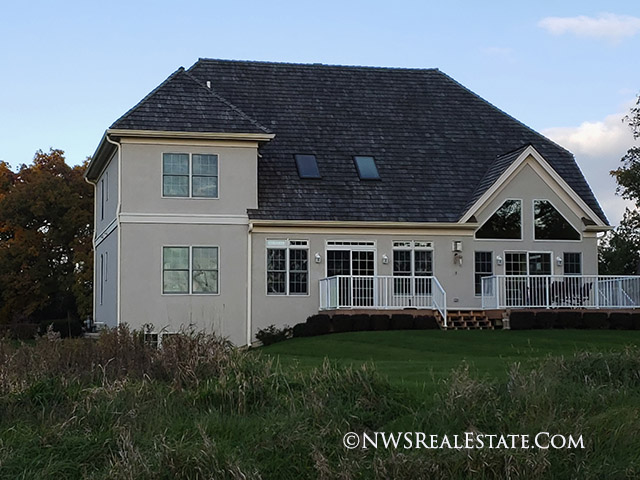 Here's a Newer Home taken from the golf course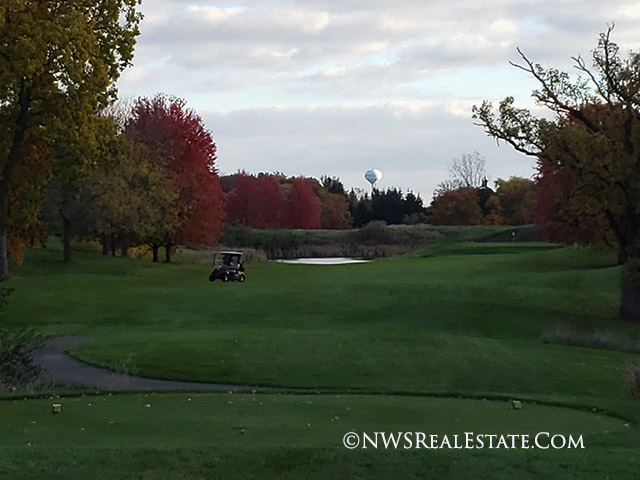 Here's a glimpse of the Bull Valley Golf Course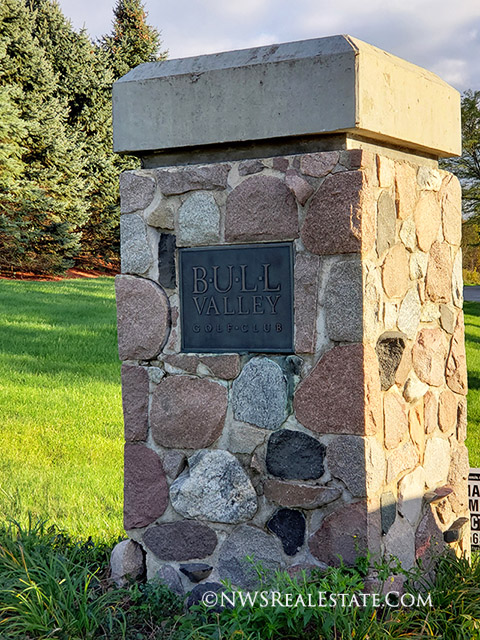 This is at the entrance of the neighborhood
Bull Valley Golf Club FAQ
Is Bull Valley Golf Club Private?
Yes, Bull Valley is private.
Do you have to be a member to live in Bull Valley Golf Club?
No membership is totally optional.
Does Bull Valley Golf Club have tennis or a swimming pool?
No Bull Valley does not have tennis or a swimming pool.
What is Bull Vall Golf Club's Phone #?
815-337-4411 and their website is https://www.bullvalleygolfclub.com/
What Do We Like About Bull Valley Golf Club?
Bull Valley Golf Club has a special place in our hearts as it has such a special vibe. We've been lucky enough to golf, dine and sell real estate here and we can tell you it's top notch all the way. From the massive oak trees to stone landscaping walls to a meticulously maintained golf course it's hard to beat. We have heard that there is a retired professional athlete who periodically drives an hour to play golf here. Now that saying something!
More Bull Valley Neighborhoods
How Can We Earn Your Business?