Channel Lake Waterfront Real Estate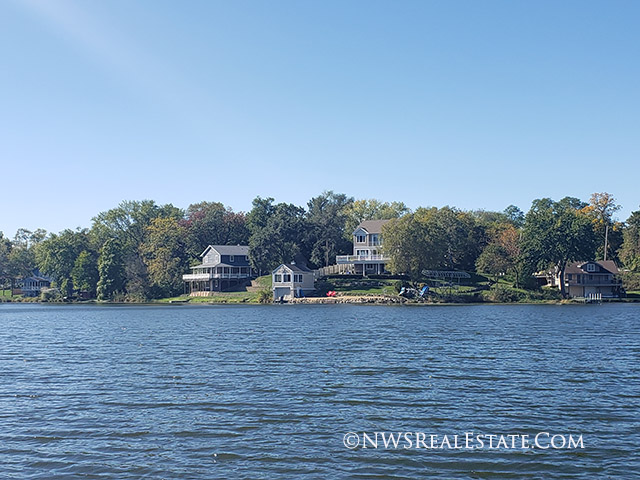 Channel Lake is one of the better lakes to be on with great fishing and it's considered to be on the quieter side. There is a sand bar and some private, quiet sections of the lake providing you sanctuary from the higher traffic found on Grass Lake to the south. You may find some traffic heading to a popular sandbar in Lake Catherine to the east coming out of Grass Lake to the south so you are nearby some fun in the sun.
Read more about Channel Lake.
Click Here to Ask the Waterfront Experts a Question!
Available Homes For Sale On Channel Lake
Today's Channel Lake Real Estate Report
September 23, 2023

Channel Lake Quick Facts
Channel Lake Size: 371 acres
Channel Lake Depth: 42 feet
Full Power on Channel Lake: Yes
Channel Lake Navigable to the adjacent lakes: Yes
Channel Lake Frequently Asked Questions
Does Channel Lake have a good location?
Channel Lake is a very desirable location on the Chain. It is the northernmost lake on The Chain O' Lakes and is the first lake that the Wisconsin Lakes drain into so it tends to be pretty clean water. You will not find significant traffic coming from the north being that the Fox River flows to the west of the lake. This makes it an ideal location for property owners looking for a quieter location in the chain.
What schools service Channel Lake area homes?
Village of Antioch School District 34 and High School District 117.
What is the Maximum Depth of Channel Lake?

Approximately 42 Feet
Is there a lot of boat traffic on Channel Lake and are there any private sections?

This is one of the most sought-after lakes for people looking for the quieter side of the Chain O' Lakes, yet, homes are not far from a lot of social activities the Chain O' Lakes has to offer. Its location provides the sanctuary from busier Grass Lake to the south and Lake Catherine certainly has more activity as it has a great sand bar to wade in the water and enjoy activities boaters frequent.
Is Channel Lake a good fishing lake?
This is a notoriously great Muskie and Largemouth Bass fishing lake with a variety of other species making their migratory patterns with healthy populations.