Dunn's Lake Waterfront Real Estate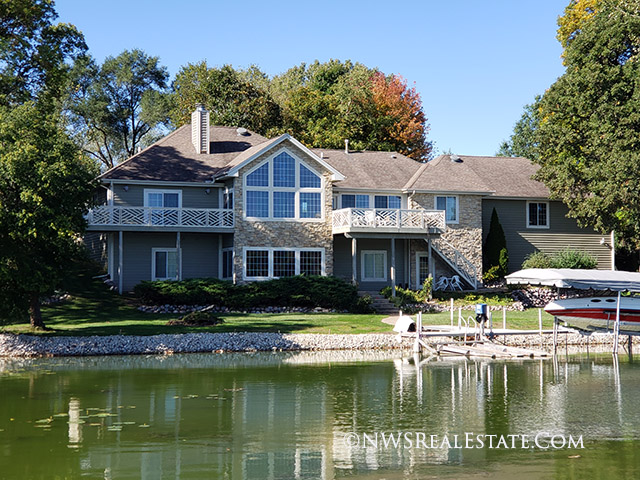 Dunn's Lake is one of the smaller, quieter lakes on the Chain O' Lakes but it's not too far from the action of the bigger lakes as Nippersink is just a short distance away. The 67.5 Acre lake has waterfront homes surrounding it some of which are some newer condos and vacation rentals.
Read More About Dunn's Lake.
Click Here to Ask the Waterfront Experts a Question!
Available Homes For Sale On and Near Dunn's Lake
Today's Dunn's Lake Real Estate Report
September 23, 2023
$1,750,000
Med. List Price
Dunn's Lake Quick Facts
Dunn's Lake Size: 67.5 acres
Dunn's Lake Depth: 7.5 ft
Full Power on Dunn's Lake: Yes
Dunn's Lake Navigable to the adjacent lakes: Yes
Dunn's Lake Frequently Asked Questions
What are the advantages of Dunn's Lake?
Dunn's Lake is one of the most secluded lakes on the chain. It's accessible through the Nippersink channel. This small lake is good for anchoring, swimming and waterskiing. Dunn's lake is home to Vacation Village Condos, which features a beach and harbor.
What are the disadvantages of Dunn's Lake?
This is a small lake with lower water clarity in comparison to other lakes due to it being shallow and a lot of traffic from Vacation Village churns up the lake bottom. Another disadvantage is that the Nippersink Channel is no wake and it may take you a little time to get through to explore the rest of the Chain O' Lake.
Where is Dunn's Lake located?
Dunn's Lake is partially located in Fox Lake, IL and Spring Grove, IL.
What schools service Dunn's lake homes?
Spring Grove and Fox Lake School Districts
How Deep is Dunn's Lake?
The maximum depth is 7.5 ft. The lake is 67.5 acres.
Do people swim in Dunn's Lake?
Yes, people swim in Dunn's Lake.
Is Dunn's Lake a good fishing lake?
Yes, the most commonly caught fish are Blue Gill, Large Mouth Bass, Black Crappie.
Are there restaurants you can dock at around Dunn's Lake?
No, however, you are very close to restaurants on Nippersink Lake, Fox Lake and Grass Lake.

Are there boat ramps, marinas, or gas available for watercraft?
Vacation Village Condos' has a boat ramp and marina.