Grass Lake Waterfront Real Estate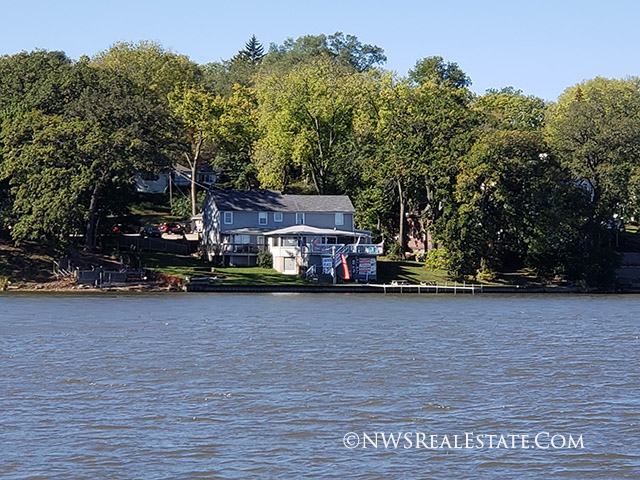 Grass Lake is the 3rd largest lake on the Chain with a surface area of 1,623 Acres. The Fox River flows into the western portion of the lake and is the main source of water making up the Chain O' Lakes. A maintained canal provides access into Lake Marie to the northeast. The water flows under Grass Lake Road to the south where it meets both Nippersink Lake and Fox Lake. This lake is very shallow with an average depth of 2.25 ft and a 6 ft maximum depth. Read more about Grass Lake.
Click Here to Ask the Waterfront Experts a Question!
Available Homes For Sale on Grass Lake
Today's Grass Lake Real Estate Report
May 29, 2023
Grass Lake Quick Facts
Grass Lake Size: 1,623 Acres
Grass Lake Depth: Max depth is 6' Feet and the average is about 2.25 Feet
Full Power on Grass Lake: Yes
Grass Lake Navigable to adjacent Lakes: Yes.
Grass Lake Frequently Asked Questions
What are the Advantages and Disadvantages of waterfront property on Grass Lake?
Grass Lake is a quiet lake because most of the shoreline is shallow and doesn't attract a lot of boaters. This lake is home to Blarney's Island which is a popular bar & restaurant that is only accessible by boat. Blarney's Island also has Thursday night boat races.
How much are property taxes on Grass Lake waterfront properties?
Property taxes are about 3.5% of the property's total value.
Marina Service and Boat Launches:
Maple Grove Boat Launch
Porthole Marina
Grass Lake Marina
C. Hailing & Sons Marine
Restaurants and Entertainment