Lake Catherine Waterfront Real Estate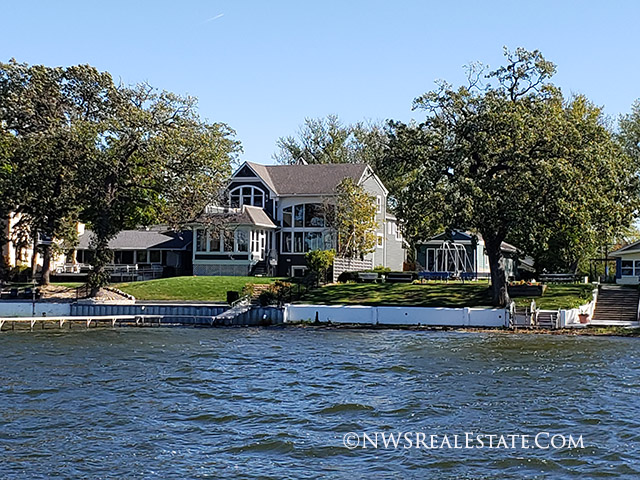 Lake Catherine is located in Antioch Township and it is on the northeastern-most lake of the Chain. Water is supplied from Trevor creek from Wisconsin and its flow caused erosion sufficient to provide access to Channel Lake that leads to the entire Chain. This 165-acre lake, 6.2 mi of shoreline and a depth of 39 feet is highly sought after for recreational quality and draws boaters to it from throughout the chain.
Read more about Lake Catherine.
Click Here to Ask the Waterfront Experts a Question!
Available Homes For Sale On Lake Catherine
Today's Lake Catherine Real Estate Report
November 29, 2023
$1,350,000
Med. List Price
Lake Catherine Quick Facts
Lake Catherine Size: 165 acres
Lake Catherine Depth: 39 feet
Full Power on Lake Catherine: Yes
Lake Catherine Navigable to the adjacent lakes: Yes
Lake Catherine Frequently Asked Questions
What are the advantages of Lake Catherine?
Lake Catherine is a pretty lake with a consistent flow from Trevor Creek improving water quality with respect to clarity and is sought after for recreational activities. The lake is Private and there is no access to it other than from the marina. If you enjoy being near the action having frontage on Lake Catherine will keep you in the middle of it during the peak summer season. Bobs Marina and Channelside Tavern are great to have Marine Service and Refreshments nearby.
What are the disadvantages of Lake Catherine?
Although it is a Private lake the access from Channel Lake draws a crowd. If you are looking for a more secluded lake that has less recreational activities occurring from view and earshot of your home with frontage: this is not the lake for you. Other than that this lake is highly sought after for more social crowds.
Where is Lake Catherine located?
Antioch Township
What Schools service Bluff Lake Subdivisions | Neighborhoods?
Antioch School District
Is there a lot of boat traffic on Lake Catherine?
Typically in the summer months when the water temperature is comfortable for swimming a lot of boaters make Lake Catherine a destination for swimming.
Do people swim in Lake Catherine?
Yes, it is a prime destination for the north side of the chain for anchoring and swimming on sand bars.
Is Lake Catherine a good Fishing lake?
This is a private lake so there is no shoreline access unless you are the family or guests or owners of waterfront property and abide by the bylaws set forth by associations. You will find Muskie, Northern Pike, Walleye, Largemouth | Small Mouth Bass, Perch, Crappie Channel Catfish and an assortment of Panfish. Being a busy lake during peak summer months I would consider this lake disrupted by the activity. Pockets of the lake away from sand bars and considering fish migratory pattern you can test your luck here or go to Channel lake where it has less disruption.
Are there bars - restaurants with dock access around Lake Catherine?
Yes, Channelside Tavern is found up the mouth of Trevor Creek. North Avenue may cause accessibility issues to larger-taller boats.
Is there a marina, gas and boat access available for watercraft on Lake Catherine?
Yes, Bob's Marina can provide full service.