Goose|Willow|Scott Lake(s) IL Waterfront Real Estate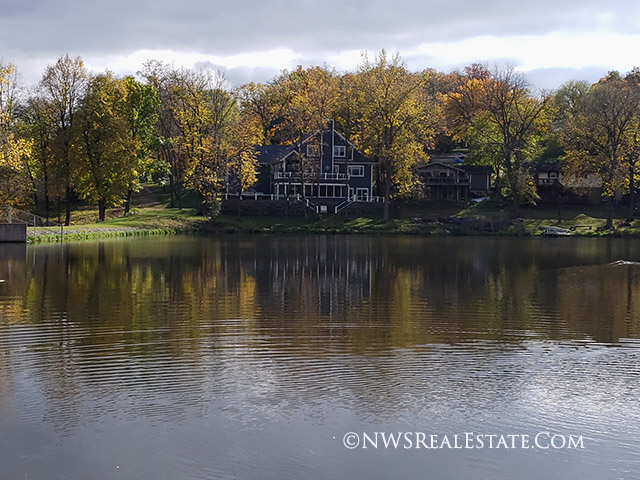 Goose|Willow|Scott Lake(s) is a small array of inter-connected lakes within Lake in the Hills Estates Subdivision.
There are a lot of homes that were built in the mid-20th century and find great charm when found for sale as move-in-ready homes. Certain lots have found an opportunity with later 20th Century homes or newer supply this market with more open floor plans, additions and renovations.
For activities, Goose Lake has an electric motor only for any motorized boats and its primary leisure activity is for fishing. Kayaks, Paddleboarding and Canoeing are also permitted. Willow and Scott Lakes are considered wildlife Lakes and appreciated for their aesthetics with not much activity due to being less than 2' in depth. Ice fishing tents/huts are permitted (permit at Town Hall|Police Station) for winter culture here on Goose Lake.

Goose|Willow|Scott Lake(s) has a high demand for waterfront real estate. Contact us for the inside edge on upcoming listings on Goose|Willow|Scott Lake(s) and other nearby lakes.
Contact Us
Available Waterfront Real Estate in Goose|Willow|Scott Lake(s), IL

No Matching Listings
Try a new search, or click below to get notified when matching listings become available.
More about Goose | Willow | Scott Lake(s)
Depth: Very Shallow
Motor Regulations: Electric (Goose Only)
Goose Lake: Fishing, Canoeing, Kayaking permitted.
Willow & Scott are considered aesthetic Wildlife Lakes.
Yes, I want to talk to an agent about Goose|Willow|Scott Lake(s) Waterfront Real Estate!