Lake in the Hills Waterfront Real Estate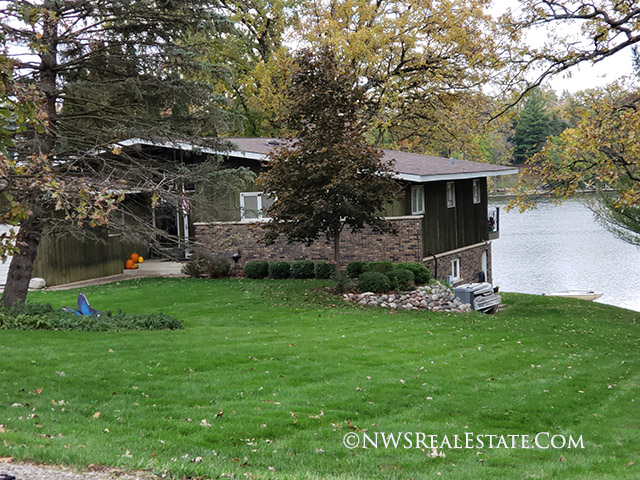 Waterfront homes in Lake in the Hills are a great opportunity for waterfront ownership at a relatively modest price. Typical lakefront homes in LITH were built on hillsides in the 1940 - 1980s and have between 2-3 bedrooms, a garage and a basement and range in square footage from 900-3000. Lake in the Hills waterfront real estate is desirable as many of the homes are positioned above the flood plain. Waterfront homes in Lake in the Hills are serviced by Middle/Junior/High School District 300. Also, the location is close to all major shopping and schools off of Randall Rd and Rt 31. The Lake is managed by the Village of Lake in the Hills. Beaches are accessible by all Lake In The Hills residents and their guests. Read more about waterfront real estate in Lake in the Hills.
Available Waterfront Real Estate For Sale in LITH, IL
Today's LITH Waterfront Real Estate Report
September 23, 2023
More about Lake in the Hills Waterfront Real Estate:
•Official name: Woods Creek Lake
•Acreage: 55 Acres (Approximate)
•Max Depth: 25 Feet
•Boat Landing: Available at Nockels Park on the north shore.
•Motor Regulation: Electric Only
There is an engine restriction to keep it a quieter lake being exclusively electric motor only. Sailing, Fishing, kayaking-canoeing and paddleboarding are some of the activities that are enjoyed throughout the summer months. Ice fishing tents/huts are permitted with permission from the village. Fishing Permits(In addition to IL License) must also be acquired through the Village Hall or Police Department.
Fish Species: Panfish, Largemouth and Smallmouth Bass, Walleye, Tiger Musky, Northern Pike and Catfish.
Beaches and Parks: Butch Hagele Beach and Indian Trail Beach. Echo Hill Park.
Map of Woods Creek Lake in LITH:
Contact us for the inside edge on upcoming lakefront listings in Lake in the Hills and other nearby areas.