McHenry IL Real Estate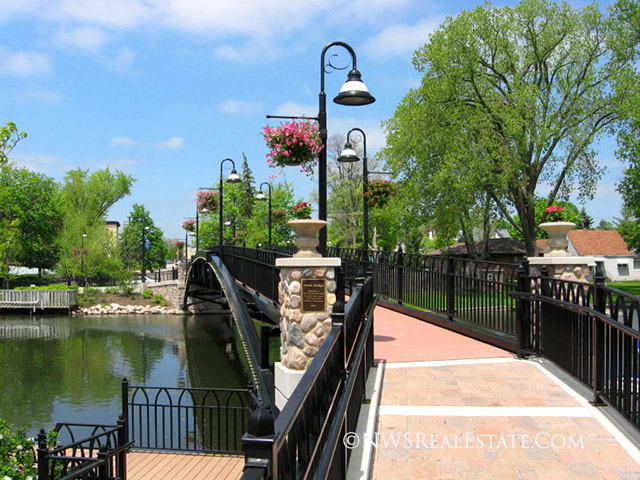 McHenry is a town located in the east-central area of McHenry County in the state of Illinois; It is 35 miles away from the O'Hare International Airport and is 55 miles to the northwest of the Chicago Loop. The city is linked to two of the state's major highways, notably Illinois Route 31 and Illinois Route 120; Route 31 runs from Wisconsin to South Elgin, north to south, and Route 120 runs from Woodstock to Park city, east to west. The city's land currently consists of about 13 square miles. The current population of McHenry is near 27,000.
Overall, its location allows you to access major landmarks and cities, as well as vital travel options like highways and airports. Read more about McHenry.
Available Real Estate For Sale In McHenry, IL
Today's McHenry Real Estate Report
May 29, 2023

More about McHenry:
McHenry Is a Diverse Town With Growing Opportunities
McHenry's community prides itself in being incredibly diverse, offering variety in its residents' choice of housing, employment and recreation. The city government of McHenry is also committed to responsibly handling laws and ordinances while managing the city's growth. McHenry currently has a congested historic area, but it has plans to expand itself with new homes and employment opportunities. Overall, it's a town with plans to massively grow both in demographics and size, as it is becoming significantly more attractive to new businesses and new families, making it an excellent choice for a new home.
McHenry Is a Fun City With Loads of Recreational Activities

McHenry is currently home to one state park named Moraine Hills State Park. This park has hiking trails that stretch for miles and offer beautiful views into the natural parts of Illinois; These hiking trials connect to Stratton Lock and Dam, where you're allowed to fish if you have a fishing license. Along with this state park, McHenry also has several city parks that regularly host events and activities; It also hosts one dog park named McBark, offering ample activity for your furry friends. The town also has a skate park which is located in Knox Park; This skate park has a large amount of rails and ramps, so if you or your family are avid skateboarders you can skate to your heart's content.


The city is also home to the Prarie Trail, a hiking trail that runs through the middle of the city and is a sub-section of the Grand Illinois Trail. McHenry has also recently opened a drive-in theater last year, so you can enjoy movies in a classical and fun fashion with family and friends. Overall, McHenry offers a large number of recreational options for both outdoorsmen and for people who prefer city life, meaning you'll never run out of exciting activities.
A Wide Variety of Educational Options Makes McHenry a Great Choice for Families
There are currently two school districts that serve the McHenry area, District 156 and District 15. District 156 is focused on high schools, providing two high schools for students; On the other hand, District 15 has a focus on elementary and middle schools and it currently offers three middle schools and five elementary schools. McHenry also has a higher education option with the McHenry County College, so you can easily pursue degrees or training to further your professional career.

McHenry has a public library serving its area as well; One interesting fact about this library is that it's a part of the CCS, or Cooperative Computer Services, consortium. The city's library hosts a large number of physical books and magazines, as well as DVDs; The library also offers digital books that you can read on your phone or tablet. Lastly. the city's library has several training classes on a handful of topics so you can learn new skills and find new hobbies.
Public Transportation in McHenry Links It to Other Cities and Makes It Accessible to Everyone
Currently, McHenry is located on a terminus of the Metra Union's Pacific/Northwest branch line, which can take you to other cities in Illinois as well as the Northwestern Station in downtown Chicago. The city of McHenry also features transportation by bus through Pace Bus, which connects you to all of McHenry and its surrounding areas.
McHenry Restaurants Feature Mouth-Watering Pizzas and Sizzling Steaks
McHenry is currently home to Addison's Steakhouse, Bimbos and Buddyz Pizzeria and Green Pea Pod. Addison's offers top-notch steaks hot off the grill while the B&B pizzeria features famous Chicago deep-dish pizzas and certain local options. Meanwhile, Green Pea Pod is a Thai restaurant loved by the city's community for its amazing foreign cuisine.
Employment Options in McHenry
Some of McHenry's biggest employers include Centegra, its schools and its government. Centegra is a hospital with over 5000 employees; Meanwhile, its schools currently employ over 3000 residents. Their county government has about 1500 employees. This means McHenry is an excellent choice if you're looking to pursue careers in healthcare or education.
McHenry Is a Beautiful, Growing Town
McHenry is an excellent choice for your next move if you want tons of recreational activities for you and your family; It's also linked to major cities like Chicago and has a wide variety of education options. Lastly, its growing healthcare and education industries allow for amazing careers.

BACK TO TOP
Yes, I want to talk to an agent about McHenry Real Estate!