McCullom Lake IL Waterfront Real Estate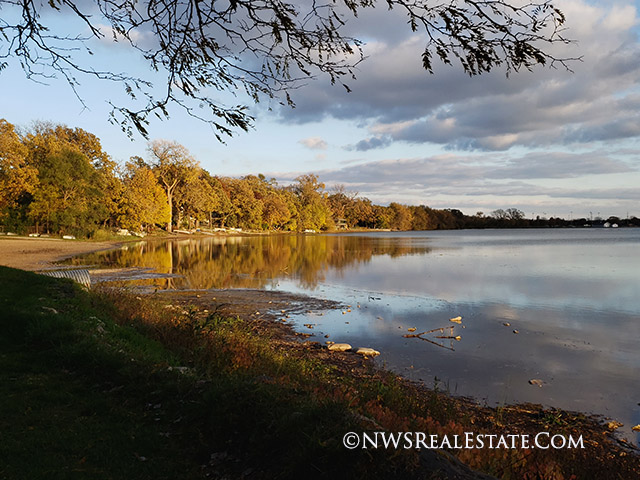 McCullom Lake is a 244 Acre Lake that the majority of the 2.9 Mi shoreline is within McHenry Township City Limits.
The majority of the north shore of the lake was incorporated in 1955 forming the Township of McCullom Lake, IL. Truly a cottage-lake community there are a lot of homes that were built in the mid-20th century and find great charm when found for sale as move-in ready homes.
For activities, there is a 10 HP Motorboat restriction to keep it a quieter lake. Sailing, Fishing, kayaking-canoeing and paddleboarding are some of the activities that are enjoyed throughout the summer months. Ice fishing tents/huts and snowmobiling are part of the winter culture here in McCullom Lake. Read more about McCullom Lake.

McCullom Lake has a high demand for waterfront real estate. Contact us for the inside edge on upcoming listings on McCullom lake and other nearby lakes.
Contact Us
Available Waterfront Real Estate in McCullom Lake, IL

Today's McCullom Lake Waterfront Real Estate Report
May 28, 2022
Great starter home or for someone looking to downsize. 2 bedrooms 1 Bath ranch on a corner lot. Eat in kitchen. Utility room with possible room to add a stackable washer and dryer. 2 Sheds on the...
More about McCullom Lake:
McCullom Lake Statistics:
Acreage: 244 Acres
Average Depth: 4 Feet | Max Depth: 9 Feet
Boat Landing: Available on the South Shore on West Shore Drive for small boats.
Motor Regulation: 10 HP Max Restriction
The Lake is co-managed by the Illinois Department of Natural Resources and the community surrounding the lake.
Fish Species: Bluegill, Channel Catfish, Largemouth Bass and Northern Pike.
Beaches and Parks: Peterson Park is a large park on the east side of the lake that also has a beach.
There are 5 total Beaches with either Municipal or Subdivision HOA Membership Avilability to access the lake.


Yes, I want to talk to an agent about McCullom Lake Waterfront Real Estate!